Hello!
We're an established forging delegate on Ark and Persona. Our goal is to be an Ark Ecosystem delegate, which means that everything we build for Ark, will also be ported to all other ecosystem projects, and everything we build for other forks will also be ported to Ark! We're very excited to be part of this community! Our voter's panel is designed to keep payouts as consistent and fair as possible. Current features include:
True Vote Weight: Wallet balances are calculated as we forge blocks, you can track your balance on our website
Anti Hopper System: As voter's balances are calculated as we forge blocks, hoppers will not be able to receive payouts. Hoppers are penalized by losing their accumulated balance.
Daily Payouts: Daily payouts for accounts with at least 35 Ark. The min balance to receive a payout for smaller wallets is 0.01 Ark.
Minimum Vote: 5 Ark: You need to have at least 5 Ark to vote for us. If you don't, please contact us before voting.
Share balance and payments logs
Fees are covered by the pool All payment fees are covered. To get your voting fee covered by us, please PM @arkland on ARK's Slack
We believe this is a great starting point to ensure fair and consistent payouts. This pool is great for both small and large voters, but small voters get to enjoy daily payouts and covered payment and voting fees, we're the only delegate that offer such benefits!
We run a web development and consulting LLC and I'll be hosting my nodes in dedicated virtual machines in our own servers. The servers have plenty of room for expansion as necessary, current nodes have the following hardware:
We support the devnet by actively maintaining devnet nodes running. All nodes are protected against DDOS attacks.
To get started voting for us, vote for the delegate "arkland". Balances are calculated every 10 minutes as we forge blocks. You can check your status here: https://ark.land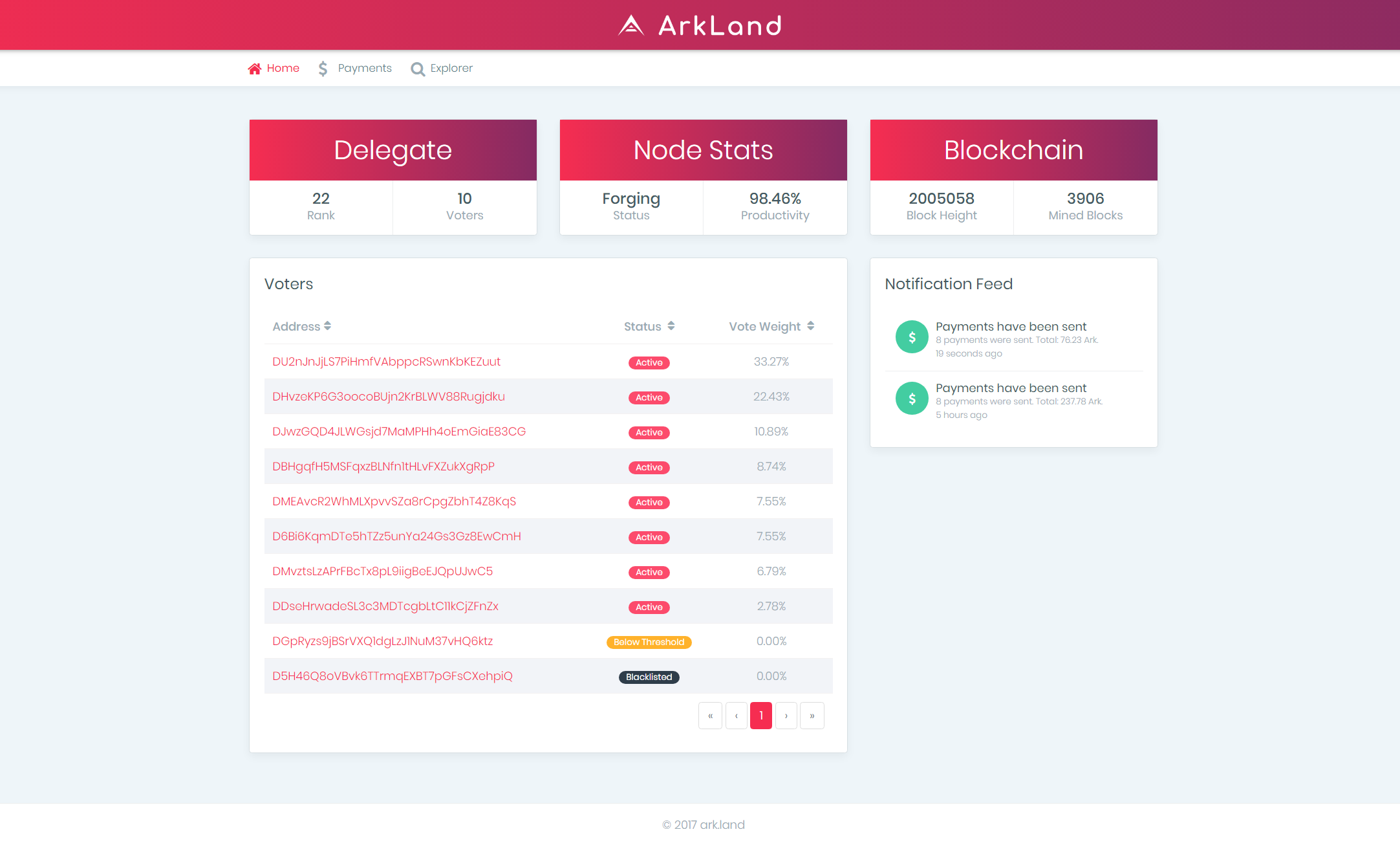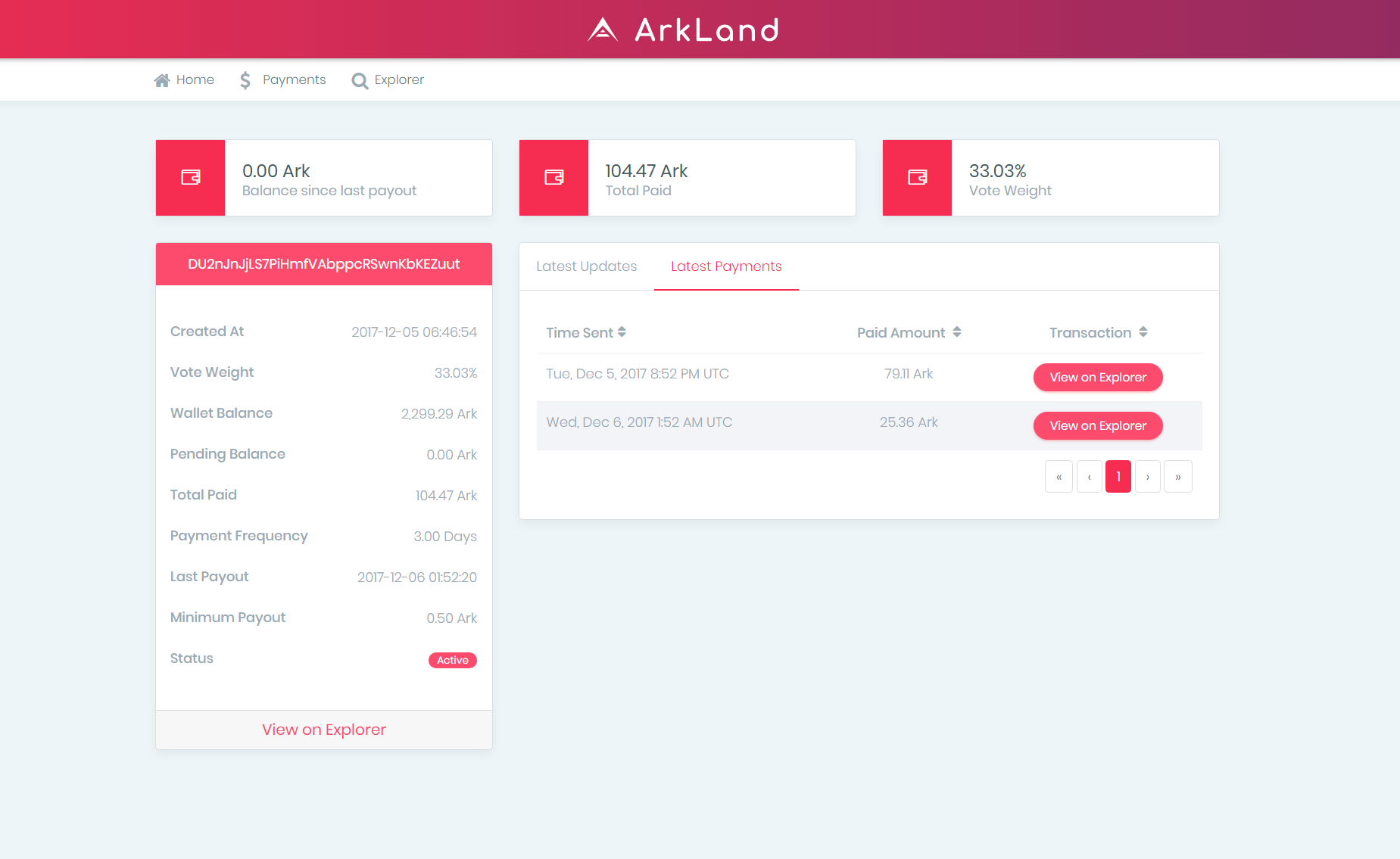 Some of our contributions to the Ark Ecosystem:
Ark Christmas Lottery
Ark New Year's Raffle

Ark Valentine's Raffle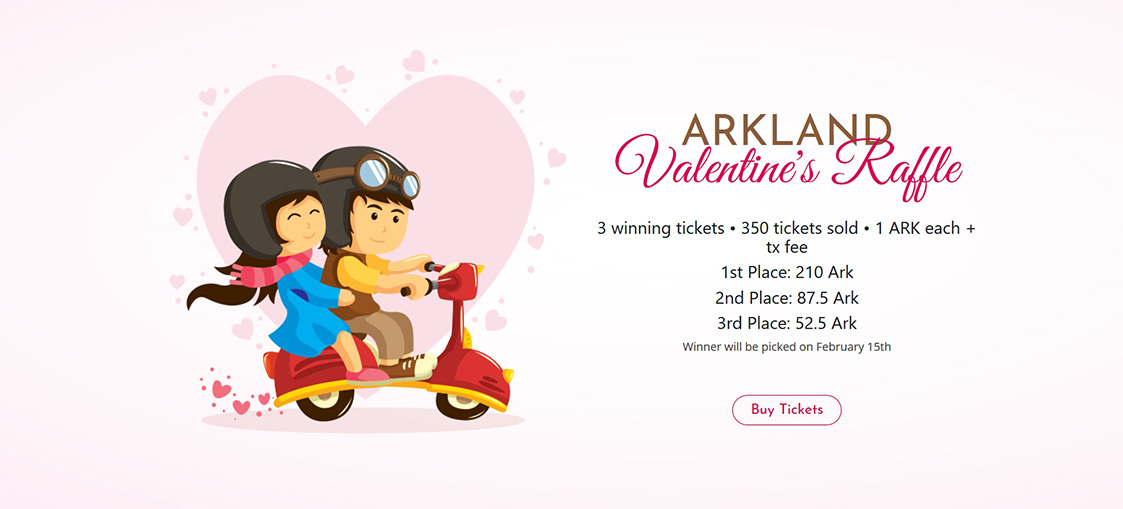 Free transactions for all of our voters!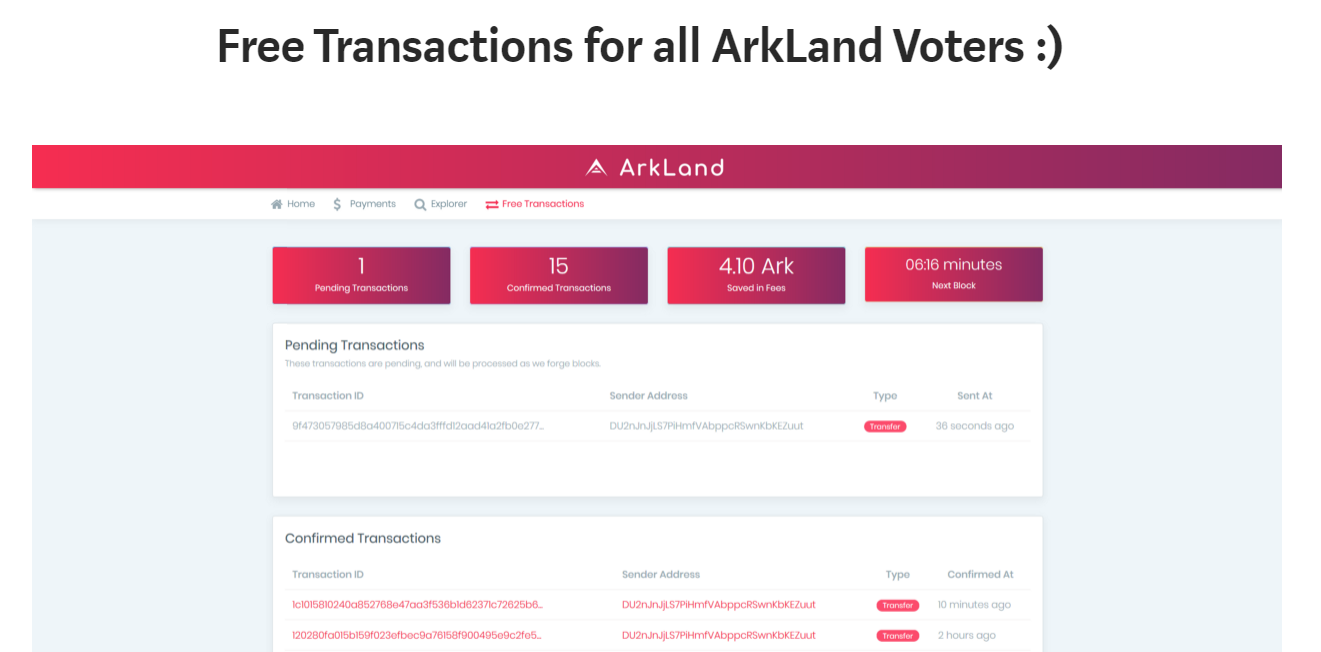 How to install the Ark Mobile Wallet Natively on iOS (No more Ionic View) — Windows | OS X and Linux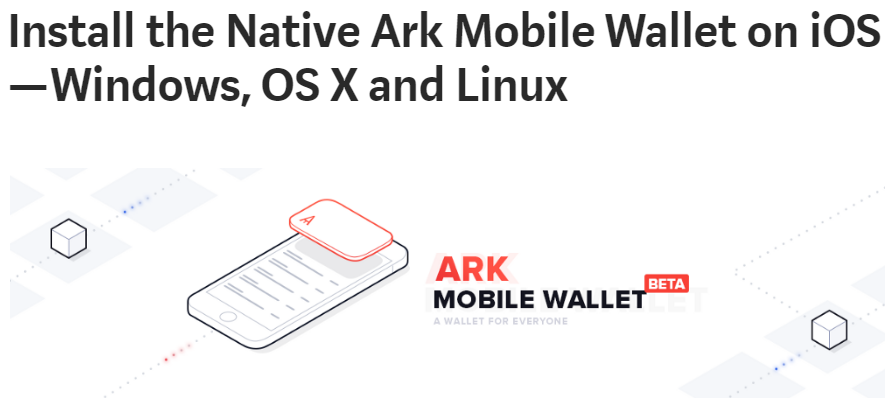 Persona's Community Forum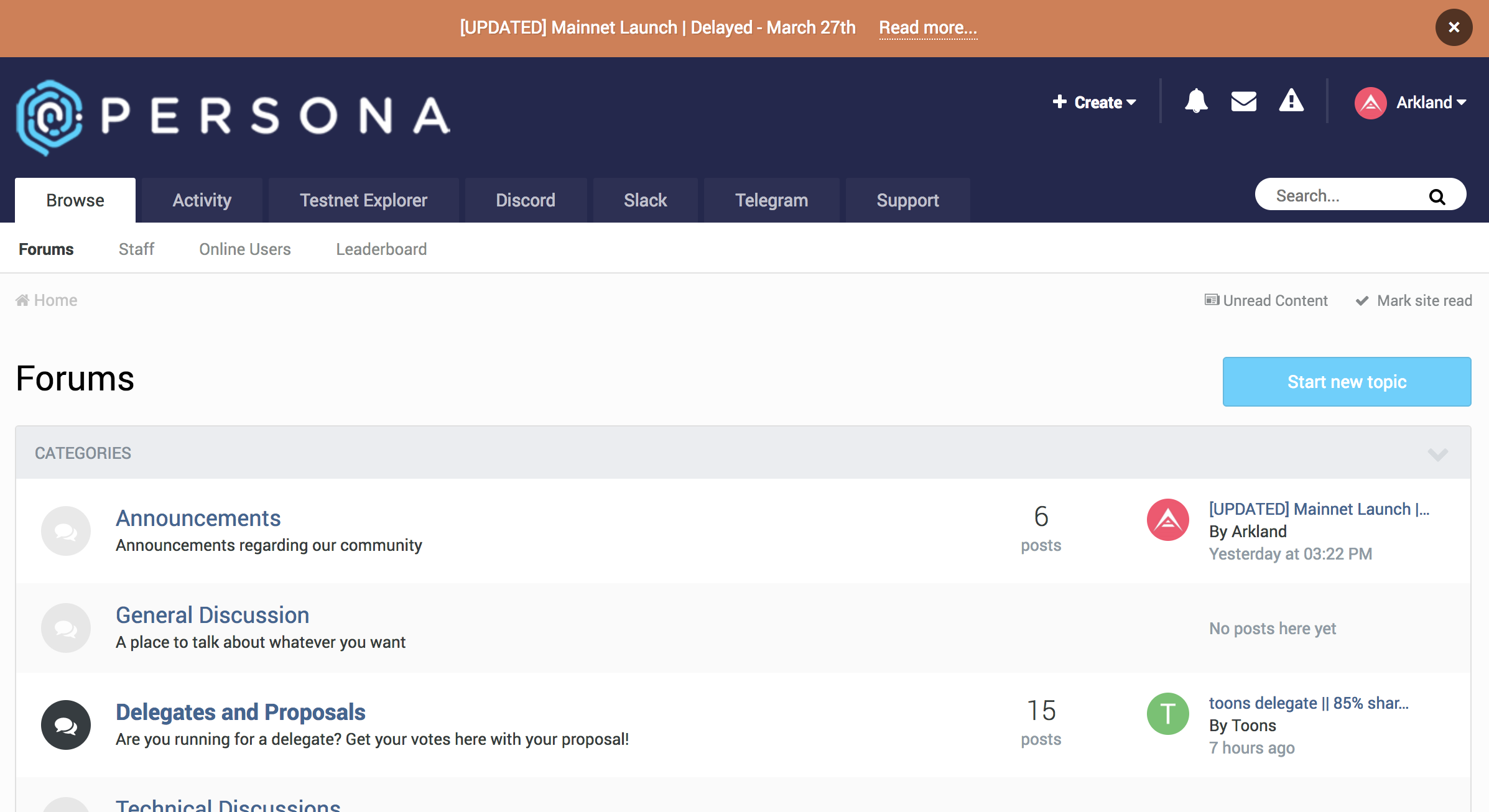 Snapshot Low-latency Delivery Network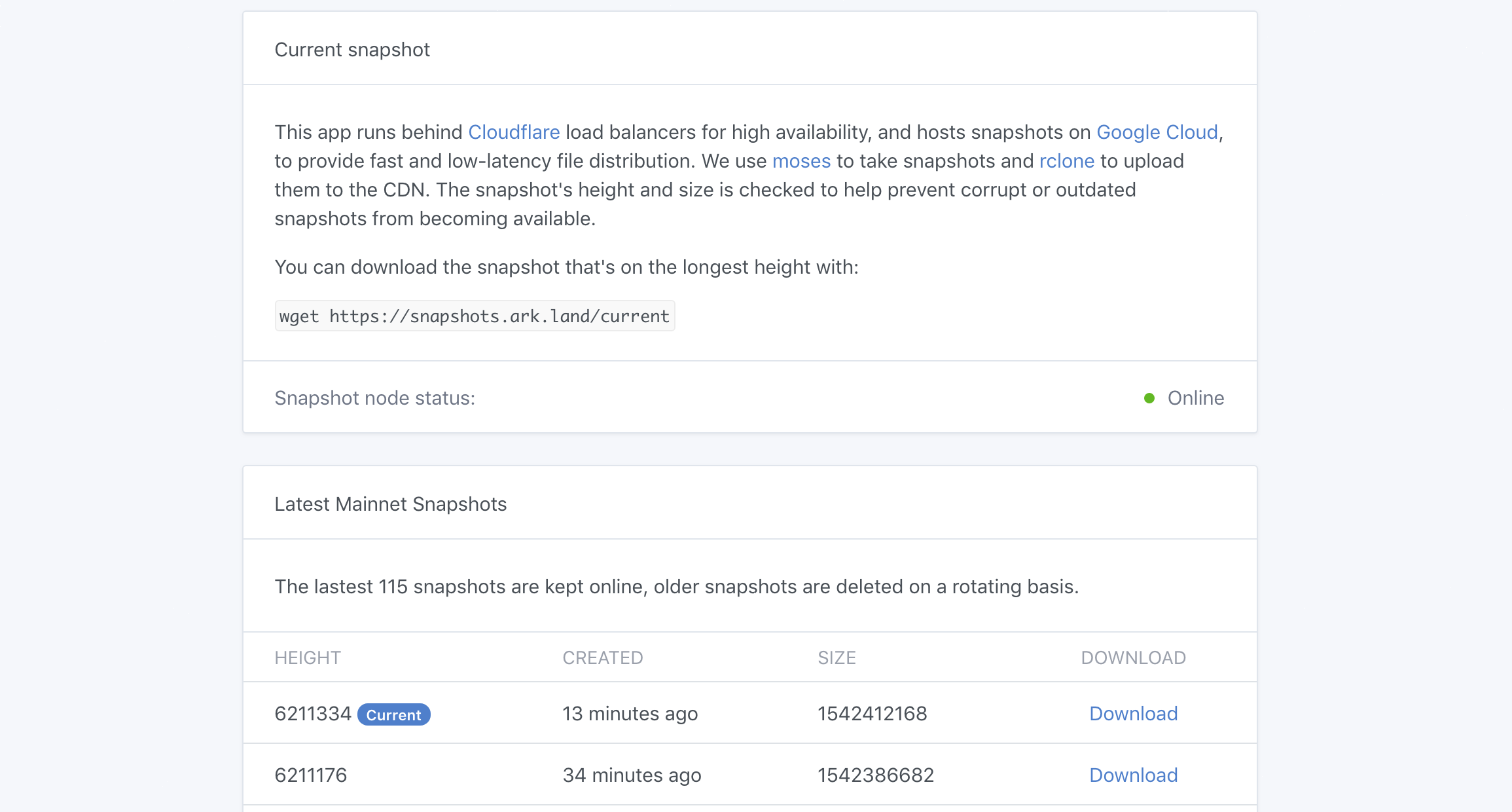 Introducing: ArkLand Calculator v1 https://calculator.ark.land/
We have collaborated with The Golden Horde and develop an auction site to auction one of their awesome art pieces, The Ark Awakens!
Ark Spring Raffle 2019

ARK Fees | Fee metrics, calculators and network info for ARK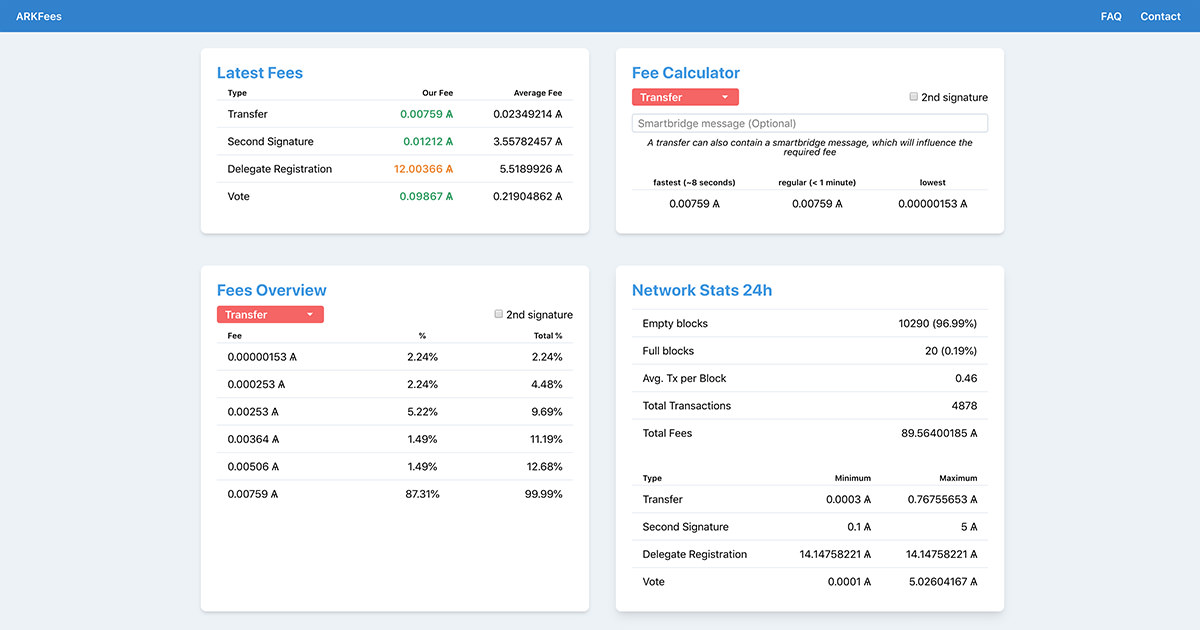 Active member on the community, always welcoming and helping new members and developers to get started with Ark and its forks.
Thank you very much for reading my proposal, I hope to have you as a voter and to start sharing my forged Ark with you soon!